#AllMustFall: An evenıng wıth Prof. Lesley Lokko
Lesley Lokko, a professor of architecture and director at the Graduate School of Architecture (GSA), University of Johannesburg, recently visited Istanbul by the invitation of the Architecture and Urbanism Research Academy (AURA) Istanbul. AURA Alumni and AURA Friends came together for a joyous evening on March 4 to listen to Lokko's presentation about the setting up of the GSA, the adoption of the Architectural Association's legendary unit system, and architectural education practices in South Africa.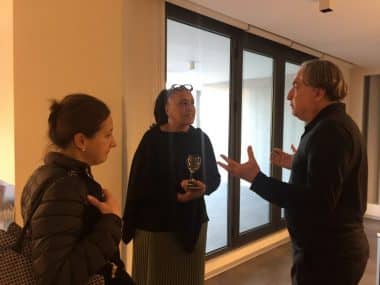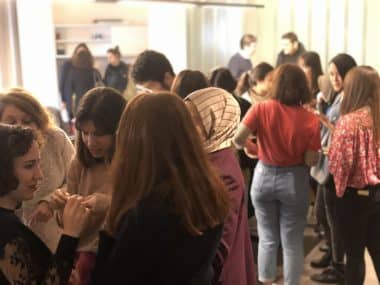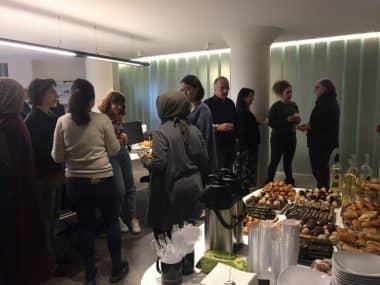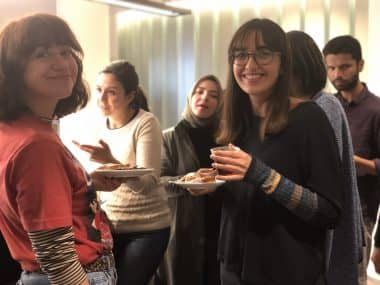 Starting with the assumption that Turkey and South Africa have a number of similar issues within their respective contexts, Lokko structured her speech around two main issues: protest and pedagogy. She confessed that she finds teaching architecture more compelling than practicing it, especially in new and innovative pedagogical contexts. She reminded the audience that "New directions in thinking and making, especially in architecture and city making, often don't come from established institutions, but from the commitment, passion, dedication of a few people."
Many African cities are described as dysfunctional in terms of the usual indicators of 'good' urban environments: poor infrastructure, traffic congestion, erratic municipal services and a lack of security. However, she made the point that it is not because Africans do not want or value the same things as everyone else, but rather because in many educational contexts, educators have not yet worked out what we have to teach in order to achieve these benchmarks independently. Similar to many postcolonial societies, there is an unhealthy obsession with what the former colonial ruler thinks: people often have one eye trained uneasily on Europe, looking to the West for approval and validation instead of figuring out how to achieve the difficult transition from tradition to modernity on their own terms.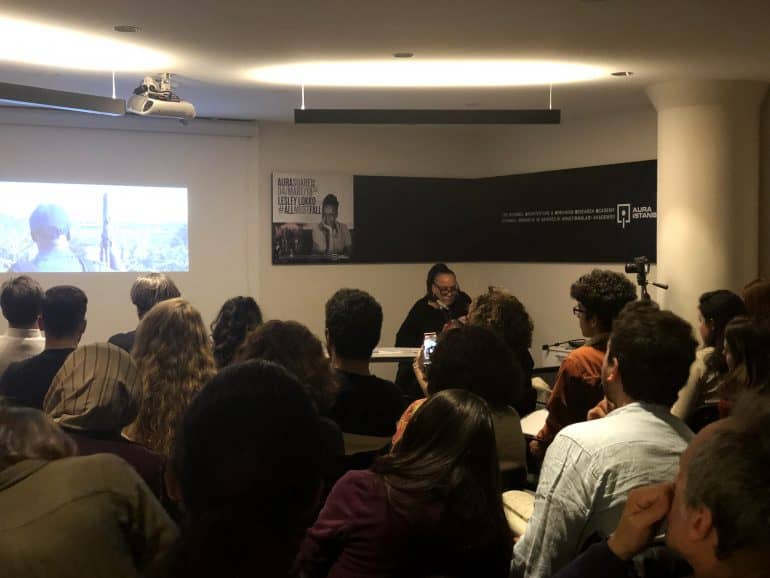 In the aftermath of the 2015 and 2016 student protests in South Africa (#RhodesMustFall and #FeesMustFall), the terms "transformation" and "decolonisation"   entered into everyday usage, particularly in tertiary in education. However, these have very quickly become over-used: no one fully understands what it means to decolonise a curriculum or 'transform' society. Lokko, quoting from political scientist Achille Mbembe, said, "The definition of what it means to decolonize and transform a curriculum remains a grey area. There is no clarity about whose responsibility it is to undertake this process."
Evidently the GSA, together with the contributions of all its members, has taken on some of the responsibility to open up a new and exciting space in African architectural education, and for black students to find their voice.
In describing her approach to the topic of 'race' and architecture, Lokko drew attention to the clear difference between race and racism, admitting that she is not and has never been interested in racism, per se, but rather sees 'race' as a wonderfully rich, complex and creative term that is related to imagination, language, history, ritual and diaspora, and that there are multiple and exciting material and formal translations of that interest which are readily applicable to architecture.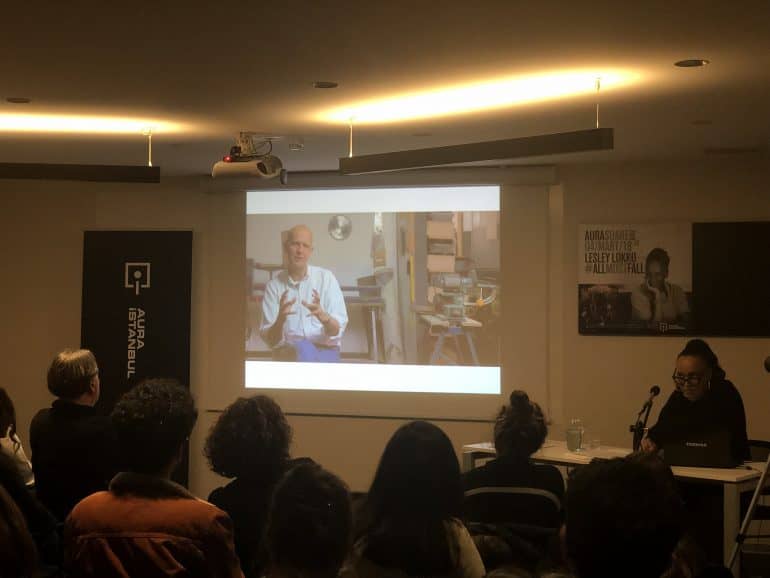 Lokko compared the difficulties encountered by many African students of architecture to those encountered by African writers. She read a passage from J. M. Coetzee's novel, Elizabeth Costello, where the author describes why African writers are faced with the impossible task of writing for the foreigners who will read them.
"The English novel is written in the first place by English people for English people. And that is what makes it the English novel. The Russian novel is written by Russians for Russians. But the African novel is not written by Africans for Africans. African novelists may write about Africa, about African experiences, but they seem to be glancing over their shoulders the whole time they write at the foreigners who read them. Whether they like it or not, they have accepted the role of interpreter, interpreting Africa to their readers."
"How can you explore a word in all its depth at the same time as you explain it?" she asked. "It's a difficult and complex task." Yet design research, with its emphasis on intuition, fluidity, self-reflection, and an expanded view of process gives African students the space to explore before they are required to explain, allowing them the much-needed freedom to test things out, to attempt translations of ideas to form that have never been done before . . . it gives them the space to discover themselves.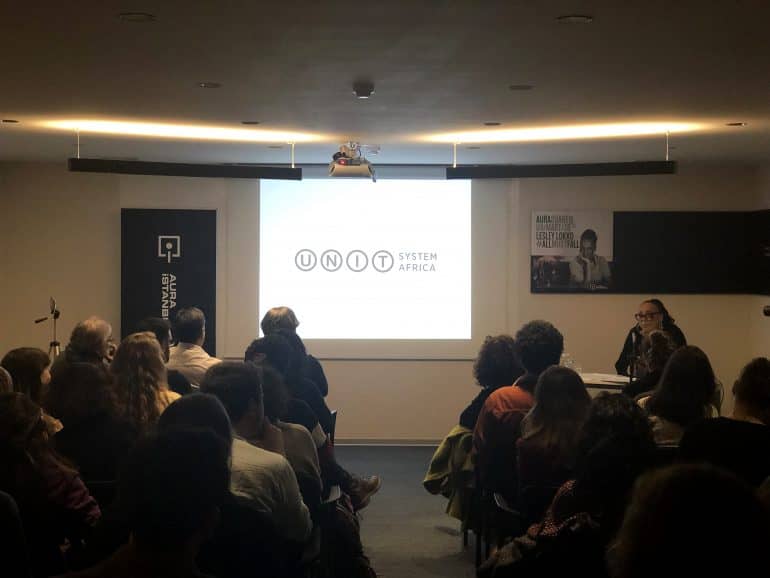 GSA is the largest postgraduate school of architecture in Africa. In 2016, when Prof. Lokko first arrived at GSA, there were 11 students. Now there are 123, of which 62 percent are black. The GSA adopted the Unit System from the Architectural Association, replacing the more conventional South African model of architectural education. Since its beginning in 2015, Unit System Africa has yielded unexpectedly transformational and revolutionary results in a context far removed from its original 1970s London setting.
She concluded her presentation with these words: "We are not a school with any answers yet; we are a school that is interested in formulating questions."
As AURA-İstanbul, we would like to thank Lesley Lokko very much for accepting our invitation and for her inspiring speech.
You can watch the full presentation from here.